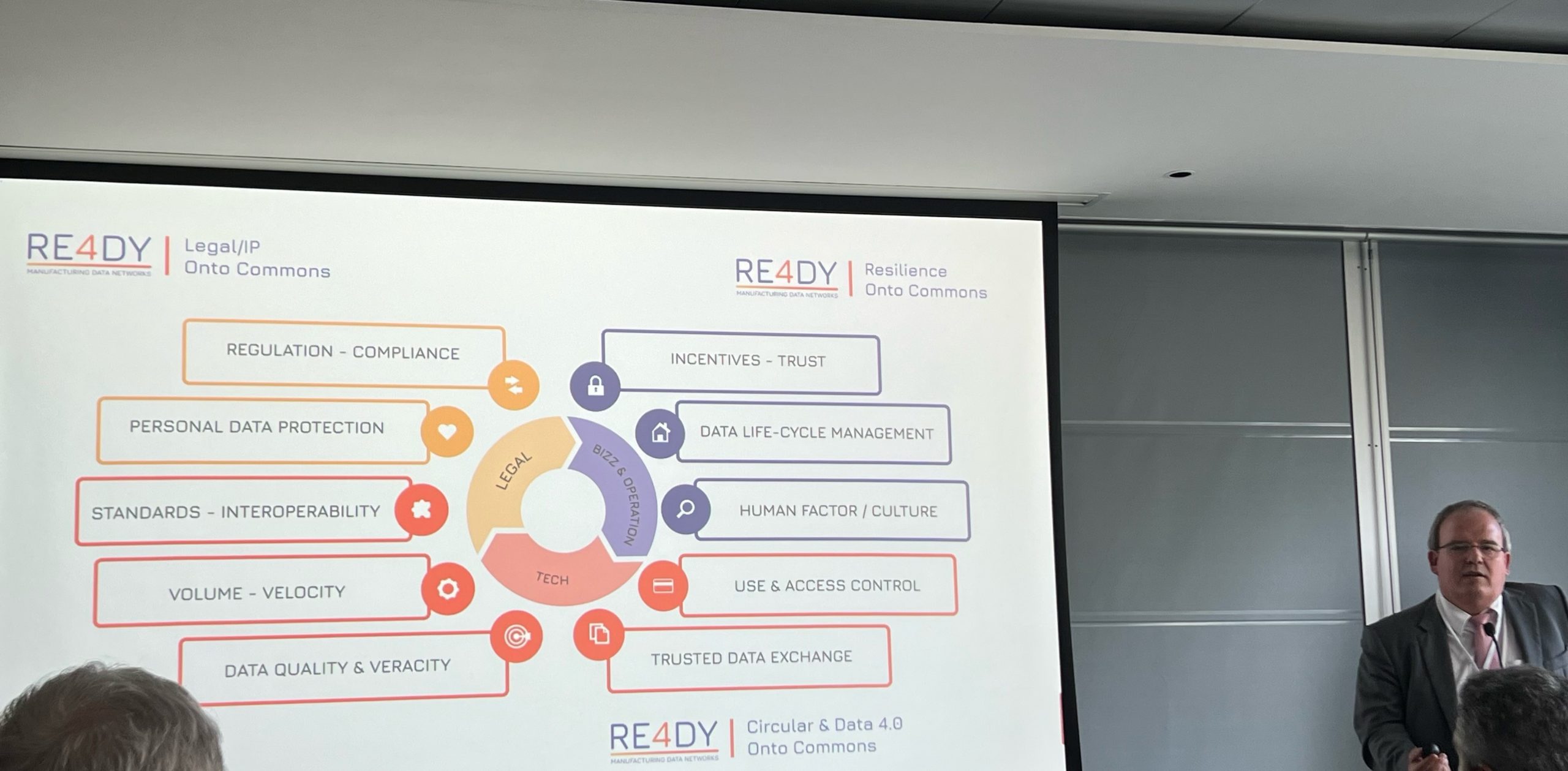 RE4DY has been one of many EU-funded project attending and presenting at the European Manufacturing Partnership Day, being held in Brussels on 26th of September and hosted by the European Factories of the Future Research Association (EFFRA) and supported by Made in Europe and the Factories of the Future PPP.
Close to 50 projects have attended in total, and each have been present in sessions that reflect the different calls through which they are funded by the EU. RE4DY has focused on proposing  Data As a Product to show that the European Union industry can jointly build unique data driven  digital value networks 4.0 to sustain competitive advantages through digital continuity and sovereign dataspaces.
Other topics being discussed over the day include:
Handling systems for flexible materials, the update of digital game changers and digital manufacturing platforms for connected smart factories
The refurbishment and re-manufacturing of large industrial equipment, digital manufacturing platforms & AI for sustainable, agile manufacturing
Digital gamechangers in manufacturing
Quality control in smart manufacturing and zero-defect manufacturing towards zero- waste
AI-enhanced robotics system for smart manufacturing and AI for manufacturing
Data-driven distributed Industrial environments
Laser-based technologies for green manufacturing and manufacturing technologies for bio-based materials
AI for manufacturing
Assembly of micro parts, pilot lines for modular factories, pilot lines for large-part high-precision manufacturing
Energy-efficient manufacturing system management
Delegates from all the projects attending and from industry along with policy makers have been able to attend talks given by all the projects as the sessions run in parallel groups across the day, with time for networking and discussion also in the schedule.